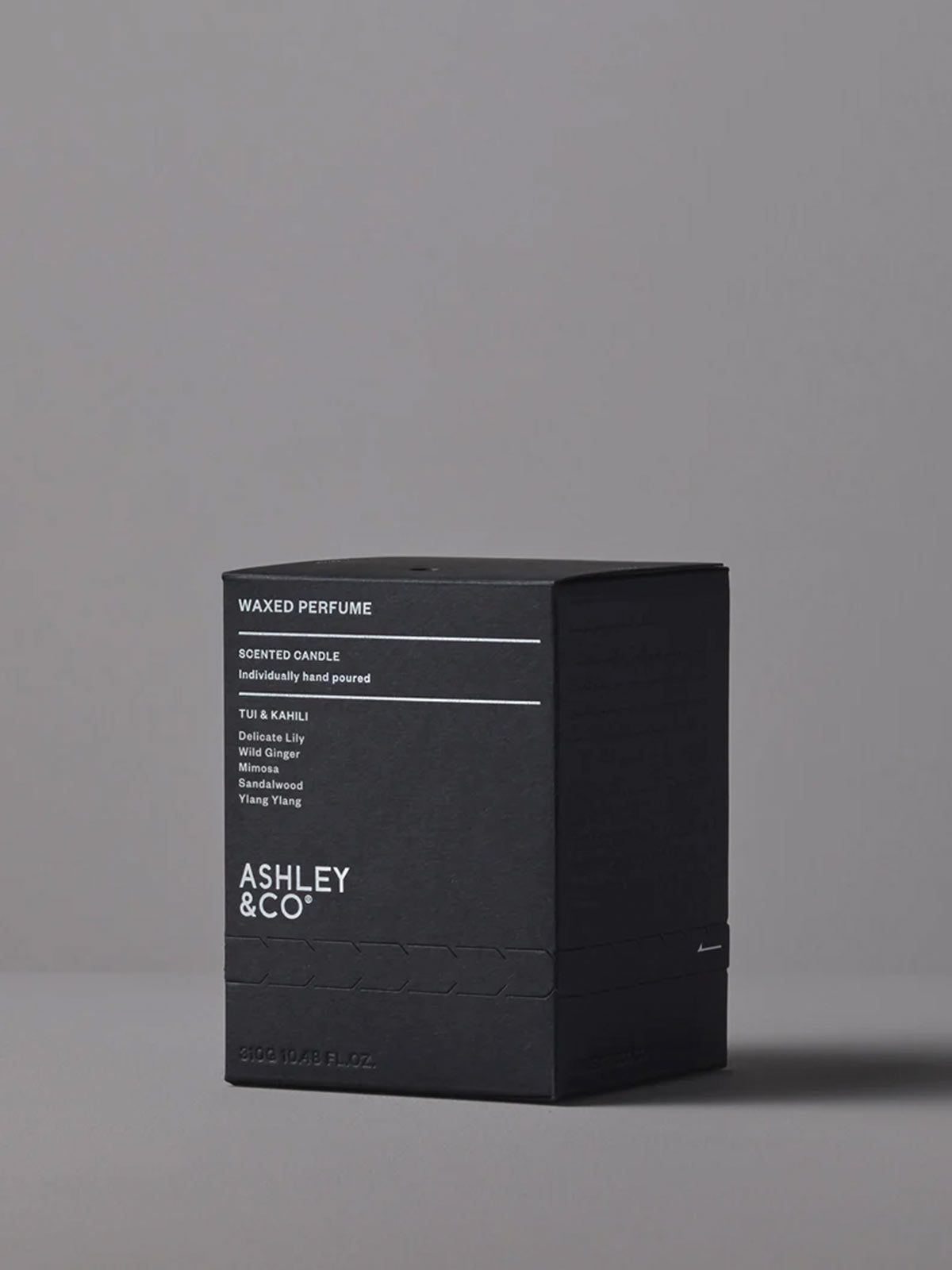 Waxed Perfume
Sale price

$60.00 NZD
Regular price
(/)
Waxed Perfume is Ashley & Co's unique name for a candle. Inspired by each of their signature scents, these candles tell their own story. Individually hand poured in New Zealand using 100% natural wax and an unbleached cotton wick. Crafted to perfection, Waxed Perfume delivers, giving up to 50 hours of burn time.

- 310g
- A&C hand blown jar
- White wax
- Burn time of up to 50 hours

1) Blossom & Gilt
Costa Rican Tuberose, Wild Jasmine, Ylang Ylang, White Tobacco, Bergamot & Kaffir Lime
Give fresh flowers: Costa Rican Tuberose and Wild Jasmine create the ultimate bouquet, lasting longer than it's fresh petalled contemporaries.

2) Lotus Leaf & Lustre & Yuzu
This unique Limited Kitchen Edition Waxed Perfume adds warmth with notes of Spicy Clove, Cedarwood, Nutmeg and Coriander. Balanced with Citrus notes of Lime Leaf and Orange, this Limited Edition has been specifically crafted to bring an invigorating freshness to your space after you've cooked.

3) Tui & Kahili
Delicate Lilly, Wild Ginger, Mimosa, Sandalwood & Ylang Ylang
Like sweet nectar enticing the Tui, notes of Wild Spreading Ginger and Delicate Lily will have you scouring the native flora for this alluring scent.

4) Bonberry
Over-ripe Wild Berries, nectar-filled Musk Blossom, Lychee, and gently steam-distilled Davana (a sweet, tea-like herb).
Waxed Perfume
Sale price

$60.00 NZD
Regular price
Choose options